The controller type C is a safety device allowing PID (control loop) regulation of the
exhausted air flow.
A speed sensor is used to determine the flow rate. An audible and visual alarm is set off in
case of insufficient speed or too high sash height or other conditions.
The HMI (Human Machine Interface) is used to control the fume cupboard ventilation and
to carry out the necessary adjustments on site.
This controller complies with EN 14175 and RoHS standards.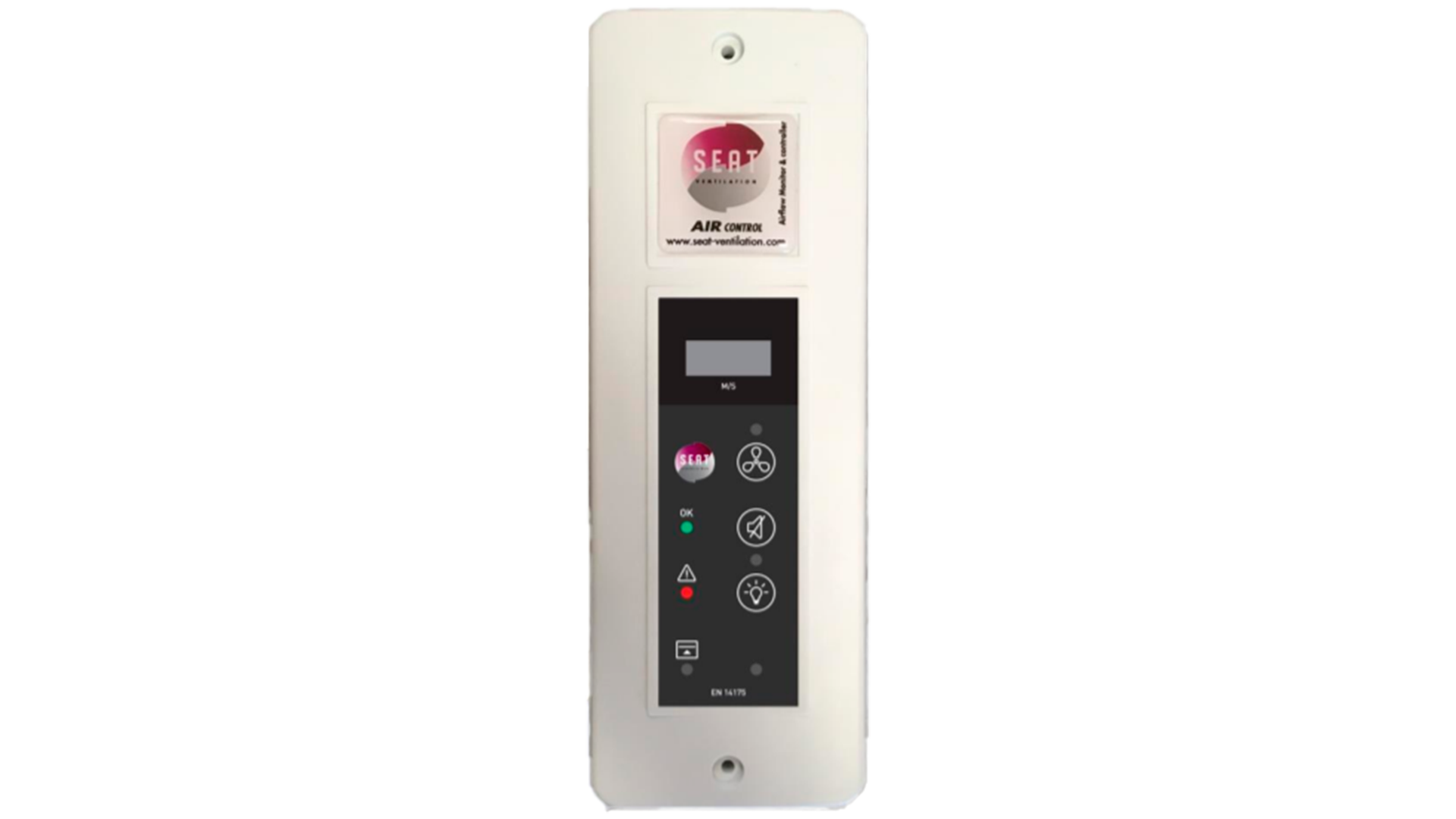 The flow controller type C is used to control the airflow of a fume hood.
Pressing the ventilation ON/OFF button on the controller enables the two relays VENT 1 and 2 to be closed,
which unlocks the drive. The controller then sends a 0/10v signal that the drive will interpret in order to
change the motor rotation speed and the flow rate. This is a PIDcontroller.
A speed sensor permits to measure whether the suction flow is sufficient (≥0.4 m/s) and indicates the
ventilation status by a green and red LED.
The front panel allows you to control the operation of the fume hood and in particular:
– An ON/OFF for lighting
– An ON/OFF for ventilation
– An alarm stop button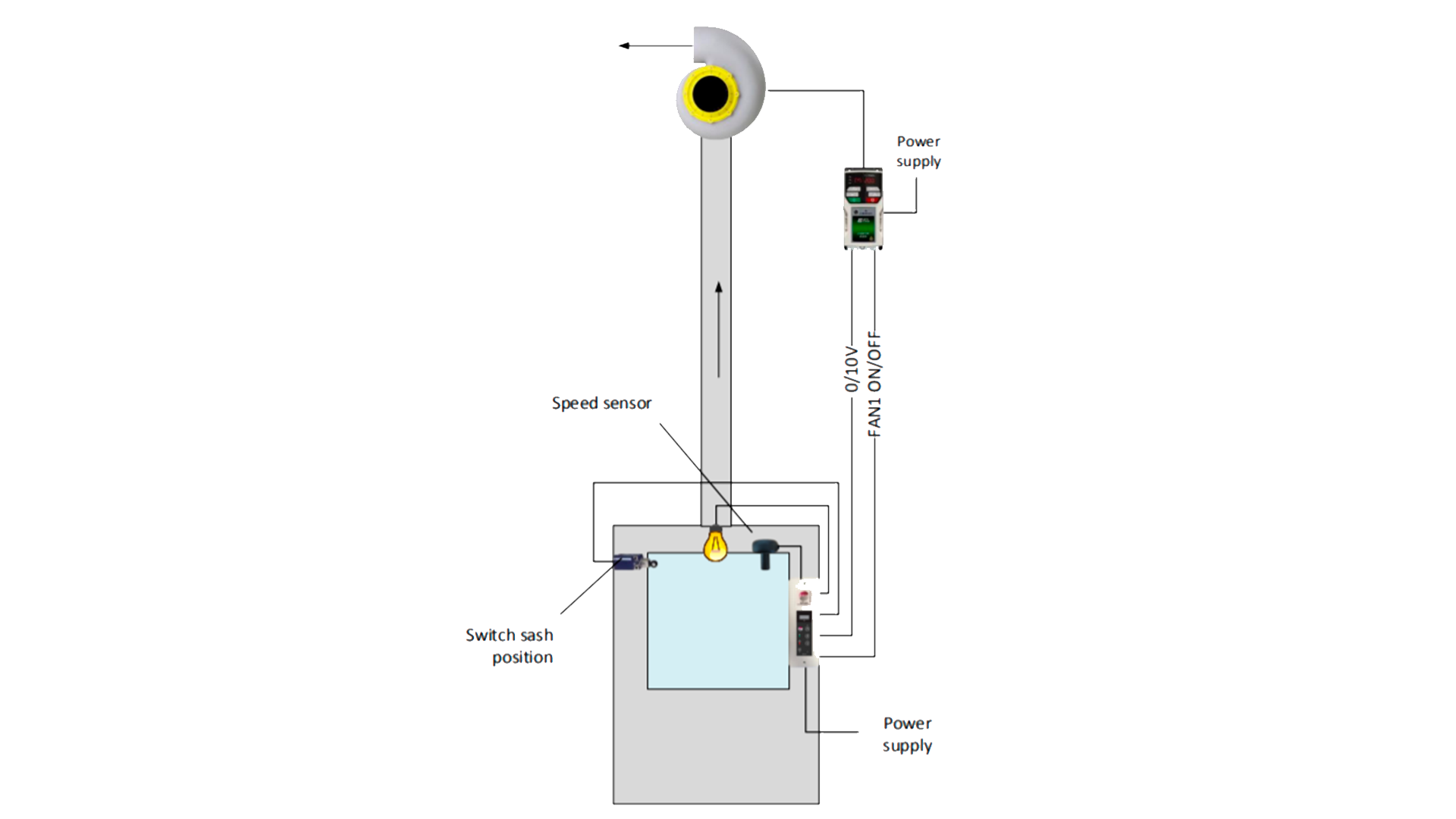 Our products list includes:

– AMCA certified Corrosion resistant fans (from France).
– AMCA certified Air curtains.
– AMCA certified General & Industrial ventilation fans.
– Air quality control products.
– Ecology units & Filtration systems for kitchen exhaust.
– Ozone free Bi-polar Ionization products which cleans & kills bacteria/viruses in the air.
– Chill water valves, PICVs & FCU kits (from Italy).
– Air conditioner spares.
Contact Person:
B. Krishna Kumar
Email:
krishna@aerasinc.ae
Contact numbers:
+971503429106 +971506046932

Address
Aeras Incorporation FZCO, Unit 101, Building A2, DSO-IFZA, Dubai Digital Park, UAE